Objavljeno: 19.02.2022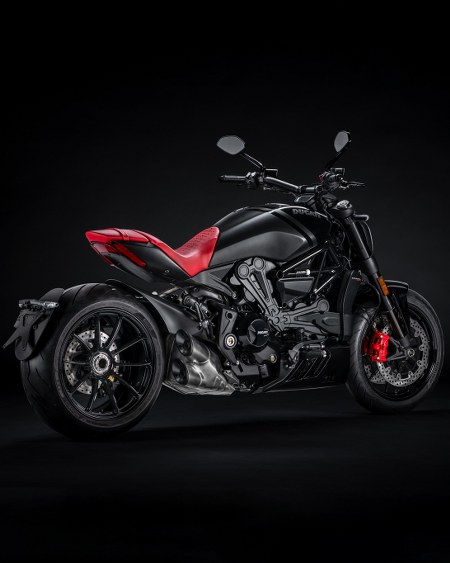 The XDiavel Nera will be produced in a limited-edition numbered series of 500 units. The serial number is engraved on a dedicated plate on the trellis frame.
The most recognizable part of the XDiavel Nera is the special seat made of Pelle Frau®: a soft natural leather saddled by hand, the result of years of research by Poltrona Frau. It is available in 5 different colours (Siam, Steel Blue, Cemento, India and Selva) and is customized with a series of "X" engraved through a sophisticated laser process, which recall the name of the bike.
XDiavel Nera expresses the power of opposites, combining the relaxed pace typical of the cruiser world with the sporty ride and thrilling performance of Ducati. The twin-cylinder Testastretta DVT 1262 is the beating heart of XDiavel. The chassis, suspension, braking system and electronic equipment guarantee comfort, safety and high-level performance at the same time.
Each saddle, handmade in natural Pelle Frau® leather, is a unique piece, it is available in 5 different colors directly from the Poltrona Frau palette. Accompanying all this are added a wider comfort saddle and a backrest, also in Pelle Frau® leather, suitable for travelling in two without sacrificing style.