Objavljeno: 02.03.2021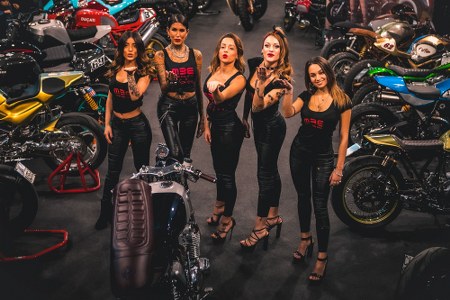 The most important event in the world dedicated to motorcycle personalization is being moved down the calendar. The new dates for the rescheduled MBE 2021 are Friday 28th May to Sunday 30th May, bringing with them a revised format for the event.
A brand new approach is being developed by the Motor Bike Expo organizers, setting the stage for a fully immersive experience at MBE: rumbling engines, moving motorcycles, and even more outdoor activities such as demo rides and competitions.
MBE, in its special edition, will offer test rides of the newest models from top motorcycle, accessory, and apparel manufacturers. Aside from the products, MBE has always been aware of its role as a meeting point between motorcyclists and the services designed specifically for them, such as tour operators, moto clubs, racetrack initiatives, off-road trips, and everything motorcyclists need.
The foremost obligation to safeguard everyone's health alongside the current situation means that holding the event on Easter weekend would be impossible, after originally moving the original January dates. A decision, even if not the easiest, made in order to guarantee the high standards that exhibitors and visitors alike have come to expect.
"The concern tied to the continuation of cases demonstrated by officials pushes us to delay the return to large public events. Our focus is concentrated on the possibility of start again with a trade fair that works for all parties involved. We want to create this 'new MBE21' with the contributions from all the important figures in the two-wheel sector, who after MBE 2020 haven't had the possibility to meet in a professional international setting; this will be the moment to start again, to return and grow together. Right now we are obligated to continuously monitor the situation – we must make the best decisions to defend our companies and our employees. We work together with one of our partners, such as Veronafiere, which has invested in tools and technologies that enhance the safety standards for the health of our exhibitors and visitors."