Objavljeno: 15.05.2018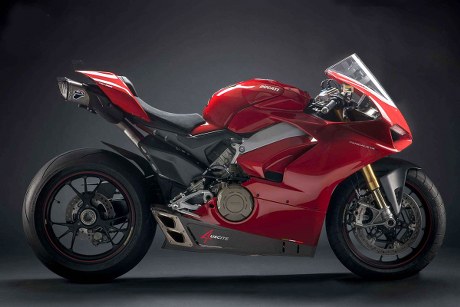 The 4USCITE exhaust system has been designed as a racing system, with the aim of providing maximum performance across the entire torque and power curve.
To further improve performance, the package also includes a Sprint Filter Air Filter P08, a long-time leading accessory in the sector.
Lastly, the kit will also include the exclusive UpMap T800 device, containing the available mappings with which to best calibrate the Panigale V4 control unit in combination with the system.
http://www.termignoni.it/en/product/ducati_panigale_v4_complete_system_d18209400itx/