Objavljeno: 28.07.2022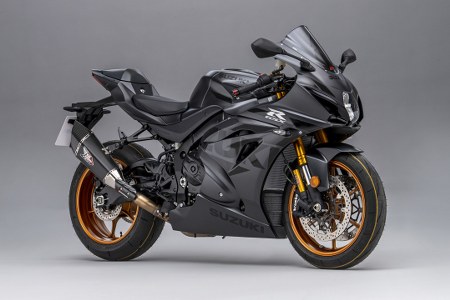 Without changes to meet the current Euro 5 emissions rules Suzuki's GSX-R1000 can no longer be sold in Europe or the UK in after the end of 2022.
That means the GSX-R1000 will follow in the footsteps of the GSX-R600 and GSX-R750, disappearing from Suzuki's showrooms in this part of the world.
With it we effectively lose the last link to the superbike that essentially launched the entire class when the 1985 GSX-R750 set the template for alloy-framed, four-cylinder superbikes.
For the first time in decades there will be only three Japanese four-cylinder superbike options on the table for customers – the Honda Fireblade, Yamaha R1 and Kawasaki ZX-10R – with no Suzuki option.
Without the surprise launch of an updated 2023 GSX-R1000 that meets Euro 5 rules, which is understood to be off the table at the moment, the only Suzuki left wearing the GSX-R badge in European markets will be the learner-legal GSX-R125.