Objavljeno: 01.08.2023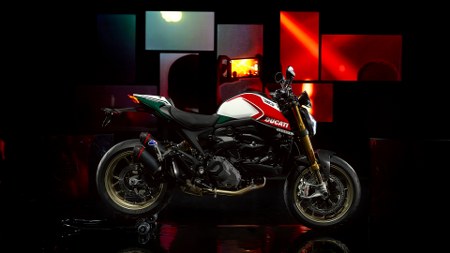 The Monster in a new guise, as a limited, numbered edition, in celebration of its first 30 years of personality, performance and timeless style.
A collector's Monster: produced in 500 pieces, it is personalised with a plaque bearing the serial number.
The special Tricolore livery is made precious by the gold of the forged aluminum wheels and of the Öhlins suspension, by the approved Termignoni silencer, the embroidered seat, and the mudguards in carbon fibre.
The Monster has lived through three decades. Consistently setting standards in the sector, it has rewritten the rules and evolved generation after generation while retaining its authentic essence.