Objavljeno: 12.04.2018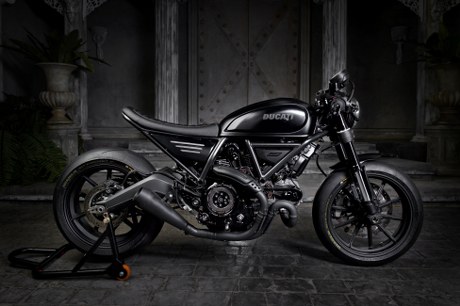 Borgo Panigale (Bologna, Italy), 9 April 2018 – The second edition of "Custom Rumble", the biennial competition to find the most eye-catching customized Ducati Scrambler moves into its final phase.
After months of meticulous, passion-driven craftsmanship, this edition will now see the four finalists battle it out for ultimate victory.
Divided into four different categories, "Best Dealer" (reserved for all official Ducati dealers), "Best Private Customizer" (for all specialised custom workshops), "Best Customer" (for Ducati Scrambler customers) and "Rookie Rumble" (for under-35 enthusiasts who have customized a Scrambler Sixty2), participants received votes directly on scramblerducati.com. In all, no less than 200,000 votes were cast.

The 132 participants offered up a vast array of styles and original interpretations: from Café Racer to Bobber, and even an electric version (the D-EV Project) built by a Thai participant.

The four finalists are:
Best Dealer: "ESG Rumble 400", entered by Ducati Poland;
Best Private Customizer: "The Batass" built by Piotr, Poland;
Best Customer: "Black Ant" built by Sumalpan, Thailand;
Rookie Rumble: "Aree", designed by Tanapol, Thailand.
All Custom Rumble contestants started working on their bikes last September; on-line voting began at the end of October and continued until March this year.
This coming July, during World Ducati Week (WDW) - the world's biggest gathering organised by Ducati from 20 to 22 July 2018 at Misano Adriatico for all motorcycle enthusiasts - the most beautiful of the four Ducati Scrambler custom bikes will be awarded.
Final victory will be assigned by a jury of experts - designers, motorcyclists and customizers - and the builders of the best bike will win a trip to California for two.
Of course, the four finalists will be showcasing their eye-popping creations at WDW 2018.
They can also be admired on-line at scramblerducati.com or on the dedicated Instagram page @customrumble.